AlexRenew Adopts Fiscal Year 2023 Budget to Support Healthier Waterways
Content
Fiscal Year 2023 Budget
On May 7, 2022, AlexRenew held a public hearing to present its proposed budget of $221.4 million for Fiscal Year (FY) 2023 beginning July 1. The budget, formally adopted by the AlexRenew Board of Directors on May 17, 2022, includes $30.4 million of operating funds and a $123.6 million capital investment in its RiverRenew program. RiverRenew will prevent millions of gallons of combined sewage from polluting the Potomac River, Hunting Creek, and Hooffs Run each year, creating safer, cleaner, healthier waterways for the community, wildlife, and future generations.
Previously Adopted Rate Adjustment
In July 2021, AlexRenew adopted a two-year sewer rate adjustment to help fund the mandated RiverRenew program and support upgrades at our wastewater treatment facility to purify wastewater 24/7/365. Per the adopted two-year rate adjustment, sewer rates will increase by 6.5 percent starting on July 1, 2022. An average residential customer may see a difference of about $3 per month for this increase, an average increase of about $36 per year.

Estimate Your New Rate
Estimate your monthly wastewater treatment charge starting on July 1, 2022 based on your current water usage. Click on the image below to access our rate estimator. If you are a commercial user, please call 703-721-3500 to discuss your monthly charges.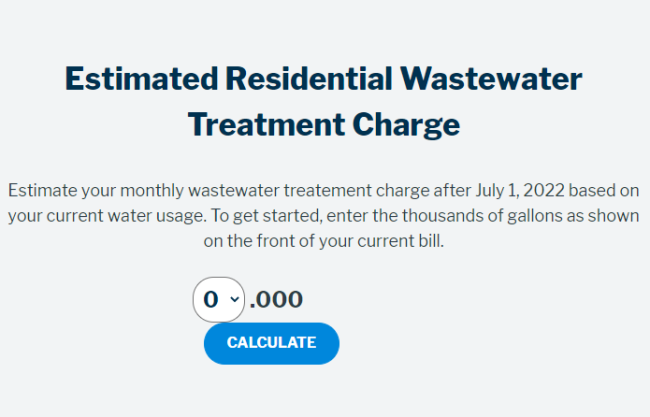 Learn More
Check out our Frequently Asked Questions section for additional information and learn more about RiverRenew at riverrenew.com. If you do not see your question addressed there, please contact us directly at communications@alexrenew.com or (703) 721-3500.
Review the May 7, 2022 Public Hearing meeting materials.
Click the links below for information on AlexRenew's previous rate adjustments: