Reserve Community Space
Our LEED Platinum Environmental Center has been transformed to provide additional uses to our community. Community members can enjoy our world-class educational lobby, Moxie's Aquatic Alcove (Virginia's first Water-Themed Reading Room), or reserve our community space on the sixth floor for meetings and events.
Our community space is currently unavailable.
Educational Lobby
This lobby features museum-quality interactive exhibits that illustrate how much water people use in their homes, how AlexRenew transforms dirty water, and how we recover resources from the water we clean. You can see our reclaimed water in action in our 7,000- gallon fish tank and biowall. School groups and teachers, adult learners, community organizations, water sector professionals, and other community members who want to become better water stewards are all invited to drop by during business hours (M-F 8:00 a.m. to 5:00 p.m.).
Virtual Walk-Through of Environmental Center Lobby
Have you considered hosting your next meeting at AlexRenew? The conference rooms in our Environmental Center at 1800 Limerick Street are available for low hourly rates during and after standard office hours. Various room styles and setups are available and will meet most event needs. Features include fully-equipped audio/visual systems in select rooms, spaces to accommodate up to 184 people, WiFi, a warming kitchen, and dry-erase board walls. Our building is also easily accessible via King Street or Eisenhower Metro stations. 
Virtual Walk-Through of Sixth Floor Space
Set on the sixth floor of AlexRenew's Environmental Center, the 1,636 square-foot Ed Semonian Board Room features an open space layout. This modern, inspiring space is ideal for formal meetings or creative brainstorming sessions, and break-outs.
Image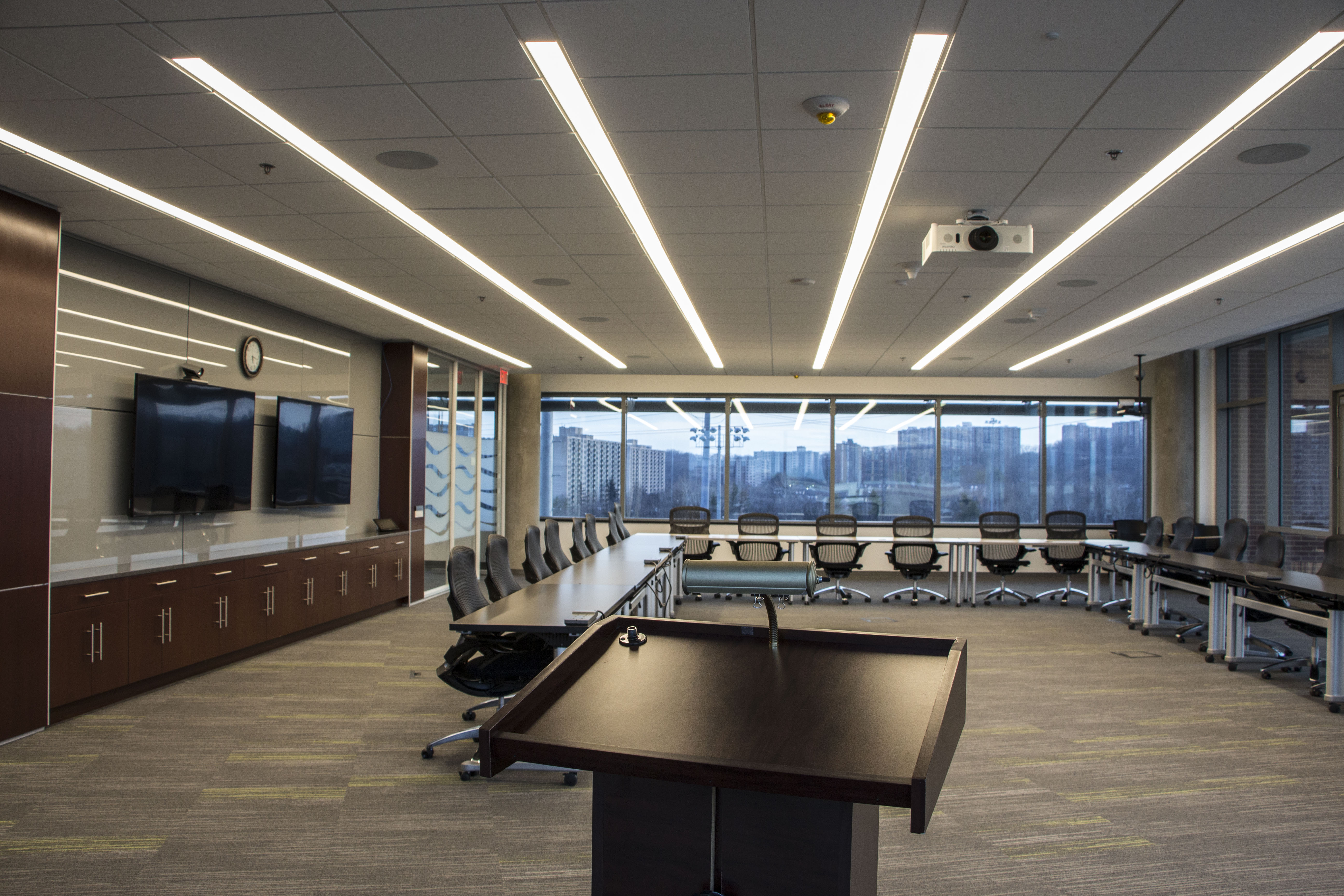 With their classroom style layout and beautiful views, the Educational Area and Breakout Area of AlexRenew's Environmental Center offer a unique and memorable meeting experience. The Breakout Area is the perfect space for break-outs and for guests to eat their lunch. The 1,655 square-foot Educational Area and 1,195 square-foot Breakout Area can be reserved together or separately. If you plan to have food at your meeting you must reserve the Breakout Area in advance.
Potomac, Susquehanna, and Choptank Conference Rooms
The ideal spaces for generating ideas: these three smaller conference rooms offer modern amedities in a fresh, inspriring setting. All rooms are set up conference style and can accommodate up to 12 persons per room. Please keep in mind these conference rooms do not have audio/visual capabilities.
Urban Wildlife Habitat
AlexRenew joined local volunteer groups — Master Naturalists, Master Gardeners, and Audubon at Home — as well as the City of Alexandria, Earth Sangha, and Native Plant Landscape Design to plant more than 900 native plants. Together, we created one of the largest native plant restoration projects in Alexandria right here at AlexRenew.
Image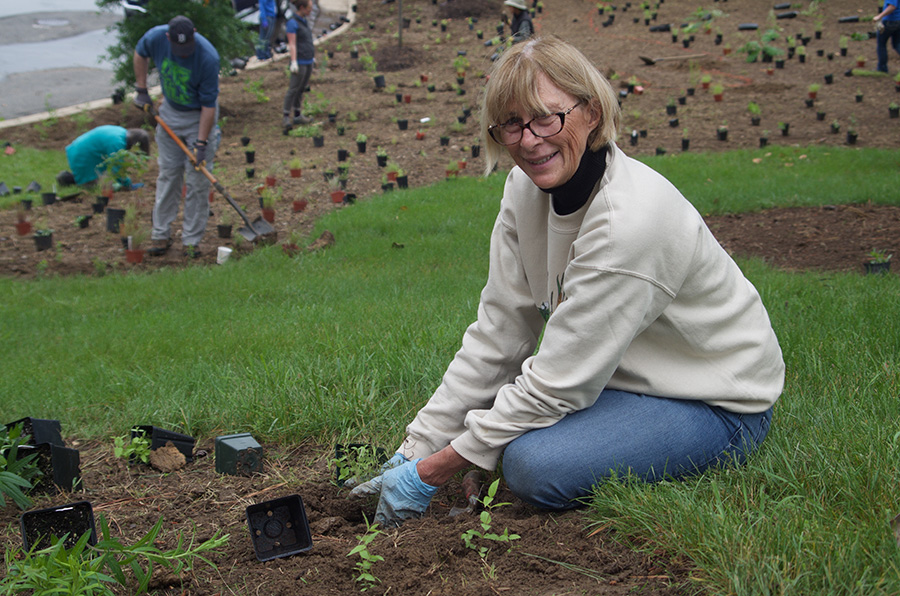 Four Mile Run Education Station
With input from neighbors of our Four Mile Run Pump Station, we designed and constructed an interactive, educational fence around the pump station. Located next to Cora Kelly School, it incorporates exhibits that inspire water stewardship and demonstrate water infrastructure. We invite you to come and learn about how water gets dirty, how it is transported from your home or business to AlexRenew, and how we clean recover resources from your dirty water.
Image