Customer Center
Enroll in paperless billing -- a new feature we are happy to offer from now on the ability to review and manage your account online!
Creating an online account is easy. All you need is your account number and phone number.
Customer Portal
Enroll in automatic payment -- we'll conveniently pay your bill from your checking or savings account each month
Credit/Debit -- pay with all major credit cards, or with your bank debit card
eCheck -- pay from your checking account
Enroll in paperless billing -- a new feature we are happy to offer from now on
Review your usage and billing history
Usage history includes a bar graph that shows how many gallons you used from month to month
Billing history includes a chart that shows your monthly charges and payments
Section Title
Deduct a Meter Program
Accordion Items
Content
Image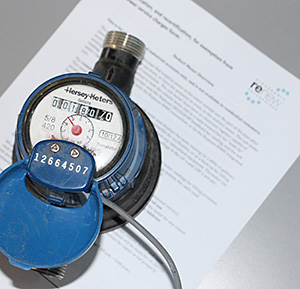 Commercial and Industrial customers who have a portion of their wastewater flow that does not enter the wastewater collection system — for things like irrigation, cooling towers, swimming pools (that do not drain to the sewer), etc. — may apply to join the Deduct Meter Program.
Customers participating in the program shall have the amount of flow that goes through an approved, properly functioning, deduct meter removed from the Wastewater Treatment Charge usage portion of their bill. This deduction, for some customers, can result in significant savings on their bill.
Please note that it is solely the responsibility of the customer to maintain, in good working order, all the installed equipment required for AlexRenew to get accurate deduct meter readings.
Title
Program requirements and complete an application for the Deduct Meter Program
Title
Submit completed applications to AlexRenew
Content
Forms may be submitted by mail or email
For email submission:  Please send your completed form to billing@alexrenew.com
For mail submission:
If you do not wish or are not able to provide submit the online form above, you may print out the form and mail it to us at the following address:
Alexandria Renew Enterprises
Customer Service Department
1800 Limerick Street
Alexandria, Virginia 22314