What We Do
Alexandria Renew Enterprises is one of the most advanced water resource recovery public utilities in the United States. We clean dirty water to protect our community and the environment. When dirty water flows from your home or business, we get to work turning it into sparkling, clean water.
Here's a look at how we take your dirty water and transform it into clean, healthy water.
Image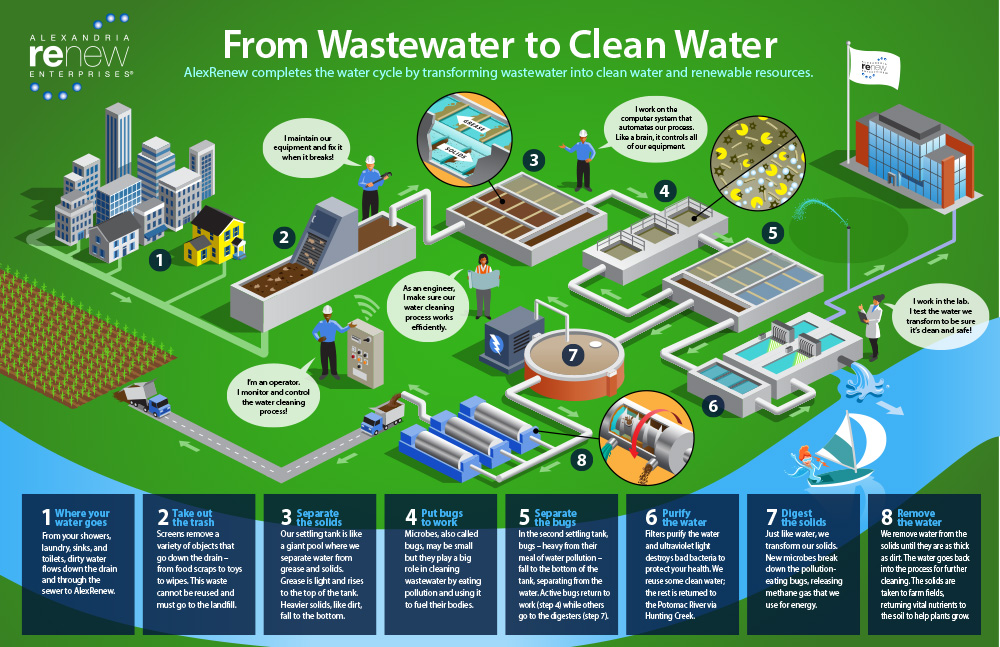 Giving Back Through Sustainability
Transforming dirty water takes quite a bit of work – and energy for that matter.  In addition to making sure we clean water to exceptionally high standards, we also work hard to be as energy efficient as possible with our buildings and operations. This is incredibly important because water and wastewater utilities, like AlexRenew, are significant energy users.
Image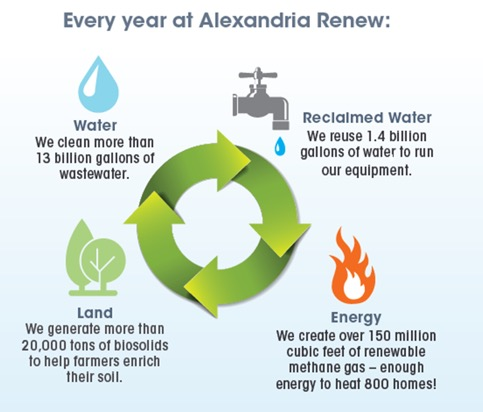 2040 Vision Statement
Our goal is that by 2040, the people of Alexandria will have the opportunity to establish a personal connection with local waterways and are able to swim in and eat fish from local waters – a goal we know is within reach. Click here to view our full 2040 vision statement.
Image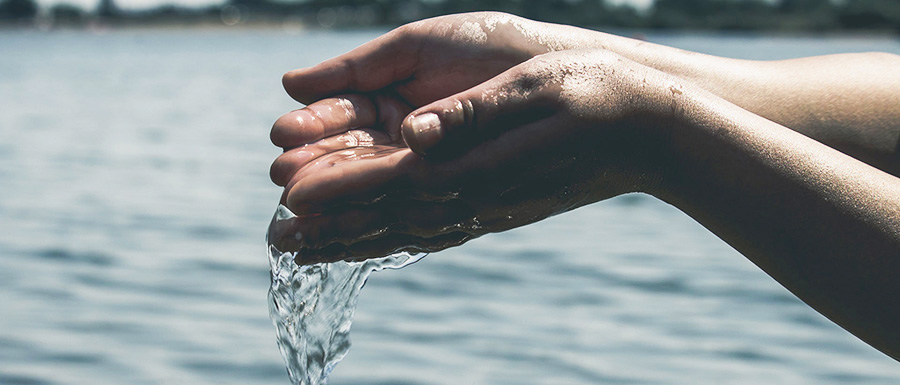 AlexRenew At-a-Glance

Click on the Image to View
Image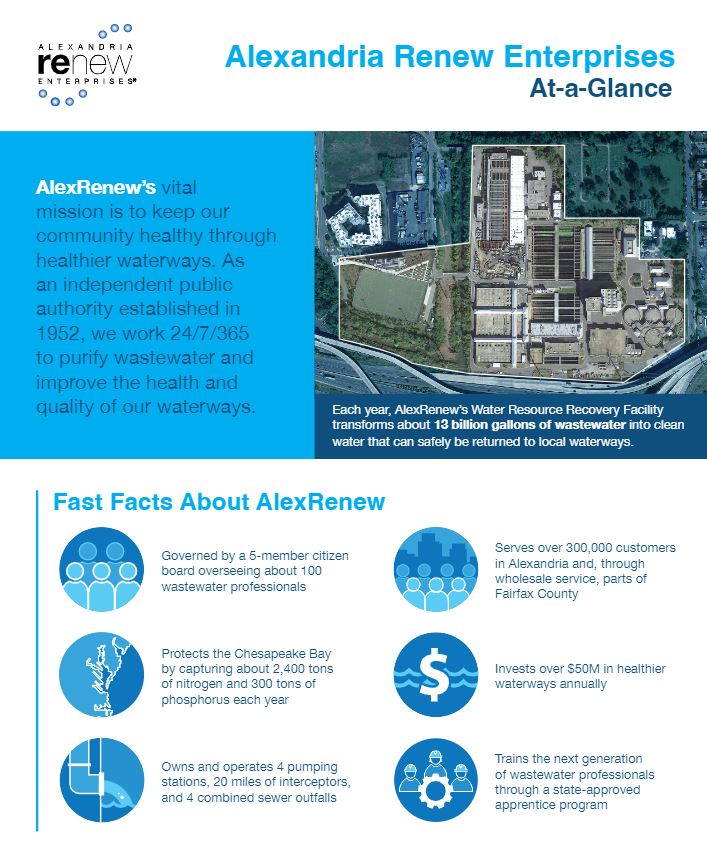 Description
Thumbnail for AlexRenew At-A-Glance