The AlexRenew Customer Care Billing System
Content
AlexRenew's improved customer care and billing system makes it easier for customers to pay their bill and manage their account. The customer care portal allows for a user-friendly experience with additional billing and payment options to fit customers' needs.
Image

A More Convenient Way for Customers to Manage Their Sewer Bill
AlexRenew customers have access to more choices, including paperless billing, improved online access, and additional payment options to make it faster and easier to pay bills. The customer care billing system gives customers more control over how they manage their bills and more convenient features to make it easier to pay them. The new paperless billing option provides everyone with a way to reduce unnecessary paper bills.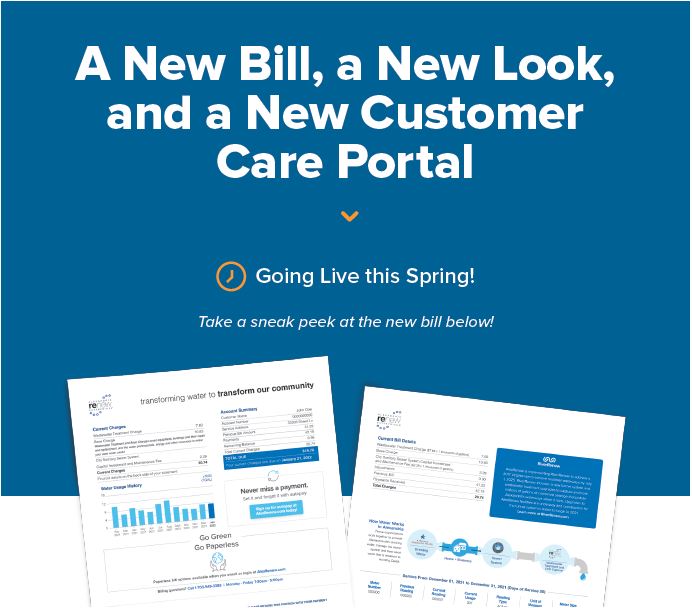 What are the benefits of the customer care billing system?
The customer care system offers the following features and choices:
Paperless billing to reduce waste and help our environment. 
Additional Auto-Pay options that offer flexibility and convenience. 
Usage graphs, easy online bill access, and self-service options to give you more control over managing your account.
Archived bills that you can review and access anytime.
A new online portal that you can access 24/7 from your home computer, smartphone, or tablet.
Transactions without fees for Auto-Pay, paper check, money order, and bank portal payments.
Other options, depending on payment methods, will have varying transaction fees.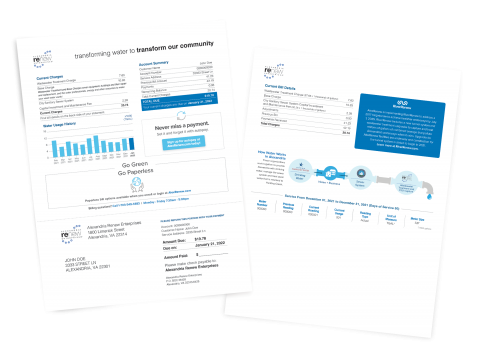 Autopay, eBill, and Online Payment
Image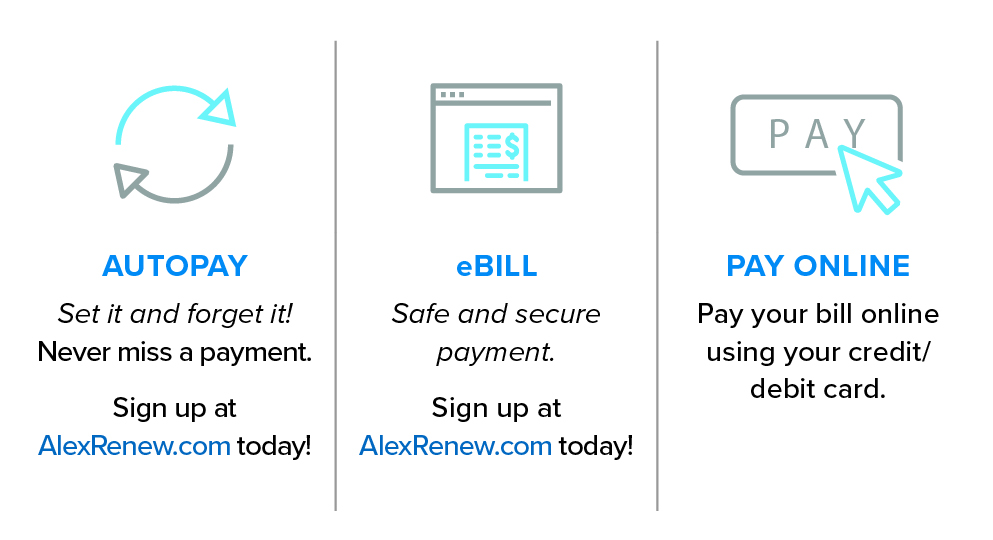 Description
New Portal Features
Are there transaction fees?
For debit and credit card transactions, residential customers pay $1.95 per payment. 
For non-residential customers paying by debit or credit card, the transaction fee is $15.95 per payment. 
If you currently pay by electronic check initiated by phone or through the AlexRenew website, you will have to pay the same transaction fee as a debit or credit card customer on the portal.
All customers still have payment options that do not involve any transaction fee, including enrolling in auto-pay, a paper check or money order delivered by mail or in-person, or payment using a bank portal.
We are here to help, so please contact us with any issues or concerns and we will resolve your situation quickly. 

 
Transforming Water, Our Community, and Your Experience.