Are You Ready for the Switch?
Content
On June 1, 2020, AlexRenew will introduce an improved customer care and billing system that will make it easier to pay your bill and manage your account. The new customer care portal will create a more user-friendly experience with additional billing and payment options to fit your needs.
Image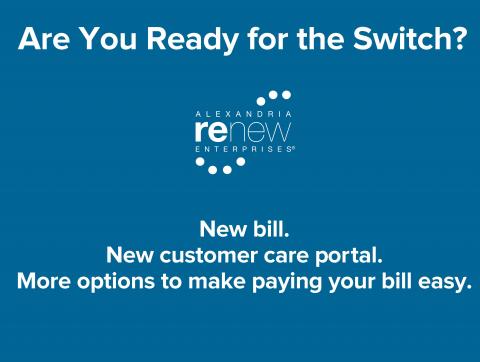 Description
Slider for MyAlexRenew
Why are we getting a new billing system?
Our customers have asked us for more choices, including paperless billing, improved online access, and additional payment options to make it faster and easier to pay bills. The new customer care billing system gives our customers more control over how you manage your bills and more convenient features to make it easier when you have to pay. The new paperless billing option provides everyone with a way to reduce unnecessary paper bills.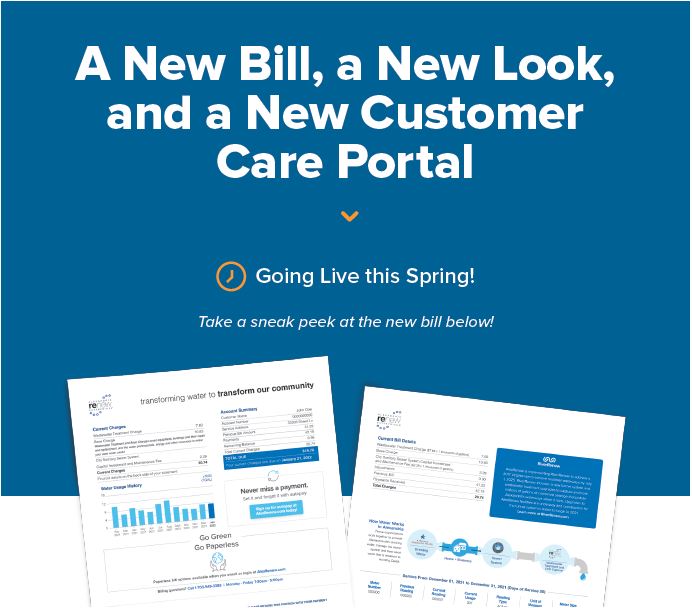 What are the benefits of the new billing system?
The new customer care system will offer you the following features and choices:
Paperless billing to reduce waste and help our environment. 
Additional Auto-Pay options that offer flexibility and convenience. 
Usage graphs, easy online bill access, and self-service options to give you more control over managing your account.
Archived bills that you can review and access anytime.
A new online portal that you can access 24/7 from your home computer, smartphone, or tablet.
Transactions without fees for Auto-Pay, paper check, money order, and bank portal payments.
Other options, depending on payment methods, will have varying transaction fees.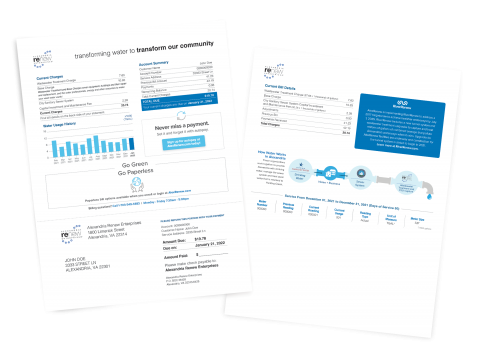 When will the new billing system launch?
The myAlexRenew Customer Care Portal will be available on Monday, June 1, 2020.
Prior to launch, the account portal will be UNAVAILABLE for five days, from May 28 to June 1.  You will not be able to enroll in any billing features or access your account information during this time.
What can you do to prepare for the switch to the new customer care billing system?
Sign up for Auto-Pay on our current account portal between now and May 27, 2020. This will automatically enroll you in the new portal on June 1. If you are already an Auto-Pay customer, you don't need to do anything. Your information will roll over to the new system.
If you haven't signed up for Auto-pay by May 27, no problem. Just enroll on the new portal starting June 1.
Customers who are currently using third party services to pay on line via electronic check (primarily those who utilize FISERVE or online banking portals) will need to temporarily pay a paper bill in May and then re-enroll via the new customer portal; OR, enroll in Auto-Pay before May 28.
What happens on June 1 when the new system launches?
If you weren't signed up for Auto-Pay before May 27, you can register with the new system on June 1. If you were already signed up for Auto-Pay, you're already registered to the new portal.
After the launch, you may notice that you have a shorter account number, as this will change from 15 digits to 10 digits. Don't worry, there will be no change to your account due to the number change. Your account remains the same.
Image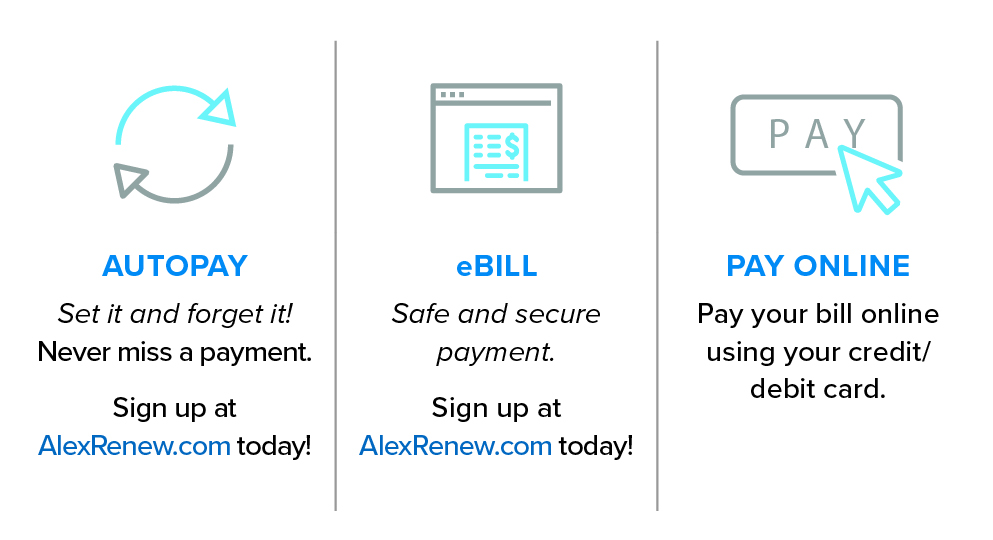 Description
New Portal Features
Are transaction fees changing as part of the Customer Care Upgrade?
Certain transaction fees will change with our new billing system. For debit and credit card transactions, residential customers will now pay $1.95 instead of $3.95, a reduction of $2.00 per payment. 
For non-residential customers paying by debit or credit card, the transaction fee will increase from $13.95 to $15.95, an increase of $2.00 per payment. 
If you currently pay by electronic check initiated by phone or through the AlexRenew website, you will have to pay the same transaction fee as a debit or credit card customer on the new portal.
All customers will still have payment options that do not involve any transaction fee, including enrolling in auto-pay, a paper check or money order delivered by mail or in-person, or payment using a bank portal.
What if I can't pay my bill during the May 29 to June 1 transition period?
Late payment fees have already been suspended during the COVID-19 pandemic, which will continue through the transition period.  AlexRenew will suspend all reminder calls, as well, during this time.
We are here to help, so please contact us with any issues or concerns and we will resolve your situation quickly. We look forward to launching the new customer care and billing system while continuing to clean water for our community.

 
Transforming Water, Our Community, and Your Experience.