AlexRenew's Board of Directors Announces New General Manager and CEO
Content
AlexRenew's Board of Directors announced that Justin Carl will be AlexRenew's next General Manager and Chief Executive Officer. AlexRenew's long-time GM/CEO Karen Pallansch will retire in February 2023 after 30 years of service at AlexRenew, serving as the GM/CEO for the last 17 years.
"The Board thanks Ms. Pallansch for her strategic leadership and dedication to elevating AlexRenew as a community and environmental anchor. Under her guidance, the organization has faithfully served its mission as the resilient provider of clean waterways in Alexandria," said Board Chair John Hill.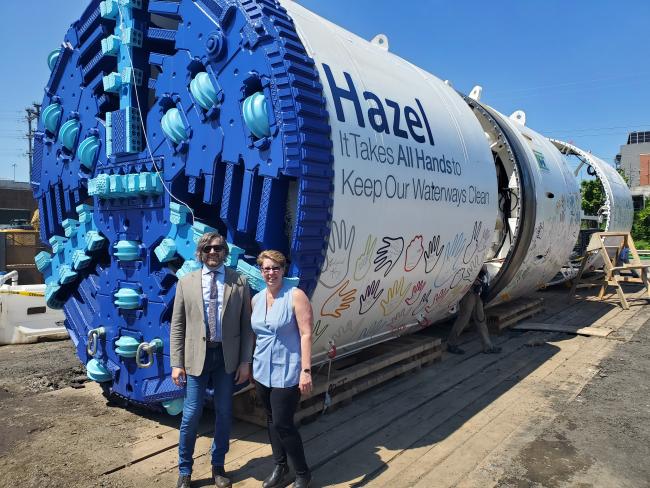 Justin Carl currently serves as the Program Manager for RiverRenew, leading AlexRenew's $615-million project to prevent millions of gallons of combined sewage from polluting Alexandria's waterways. Before this current role, Mr. Carl successfully led over $1.6 billion of planning, design, procurement, and construction for wastewater-focused projects in the DC Metro area over last 15 years.
"After a nationwide search, the Board selected Mr. Carl for his unparalleled engineering knowledge, visionary leadership in managing teams to navigate complex water issues, and deep understanding of how to successfully work in Alexandria. We are confident that he will carry the torch in continuing the great work at AlexRenew built under Ms. Pallansch," said Board Chair John Hill.
Mr. Carl is a licensed Professional Engineer in Virginia and the District of Columbia. He holds a Bachelor of Science degree in Environmental Engineering from Wilkes University and a Master of Engineering degree in Environmental Engineering from Manhattan College. His first day in his new role at AlexRenew will be February 6, 2023.