AlexRenew Update on Coronavirus and Our Service to You
Article Intro Text
At AlexRenew, we work tirelessly to support a healthy and thriving community, regardless of the situation. Just like many of you, we've been closely monitoring the outbreak of the respiratory illness caused by the coronavirus, COVID 19.

We want you to know that our top priorities during this time are maintaining the continuity of our services and protecting the health of the staff who do this important work. Here are the steps we've taken...
Content
Image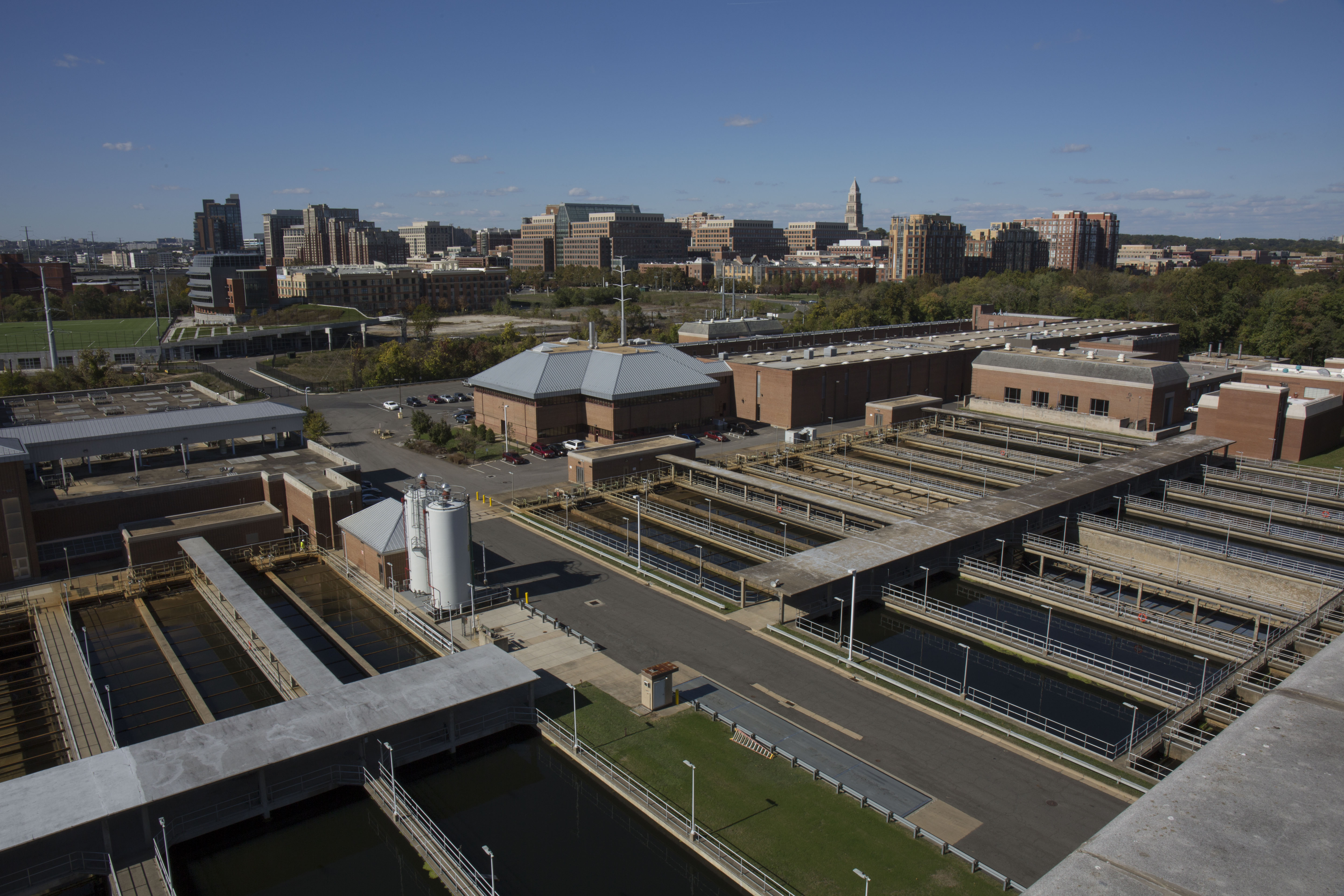 Description
Aerial and scenic view of the plant.
Here are the steps we've taken:
Suspended service disconnections for customers unable to pay their bills and restored service to those whose had been disconnected for nonpayment.  
Reviewed and updated our emergency preparedness and continuity of operations plans to provide additional stability during this rapidly evolving situation.  
Discontinued non-essential travel and non-essential meetings to protect the safety of our employees and our partners.
Instituted minimum staffing for most of our plant operations and set alternating schedules for our office staff to work remotely one week and on-site the other to maintain sufficient social distancing.
Reduced our core business hours to 9 a.m. to 3 p.m. and restricted all visits to be by-appointment only. 
What can you do?
There are a few simple steps you can take to protect yourself, your community and even
Alexandria's water system during these trying times.
Wash your hands frequently for at least 20 seconds.
Avoid touching your eyes, mouth or face with unwashed hands.
Practice social distancing by avoiding crowded spaces, non-essential gatherings and physical contact with others. If do you need to go out, maintain a distance of at least six feet from other people.
Do not flush sanitary wipes or paper towels down your toilet. These do not break down and can clog your home's pipes and damage equipment at our facilities.
We continue to monitor the situation and will provide you with updates here and on our social media. As always, if you have any questions, please don't hesitate to contact us. In addition, we encourage you to reach out to the City of Alexandria and the Virginia Department of Health to answer your coronavirus-related questions.  
City of Alexandria COVID-19 Information Line at 703-746-4988, weekdays from 9 a.m. to 6 p.m. 
Virginia Department of Health public information line, 877-ASK-VDH3
COVID-19 Resources
The City of Alexandria continues to provide updated information relevant to our community and our region. Updates include important details about new state orders, city services, council updates, food safety, transportation, etc. You can view regular updates here: alexandriava.gov/News.
COVID-19 Catalogue of Resources
The City of Alexandria and the Alexandria Health Department have produced the information products in response to the COVID-19 pandemic. All items are available for distribution or printing by residents, businesses, and organizations. You can access these resources here: https://www.alexandriava.gov/health/info/covidfiles.aspx?id=114991
Here are some other regional health department resources:
District of Columbia Department of Health
Healthcare Options for Those Without Primary Care Providers or Insurance
Community members without health insurance or a regular primary care provider can refer to a new resource that outlines local options for care. Anyone seeking care should always call ahead and describe their symptoms so that providers can take the necessary precautions. 
Looking for a Way to Help Someone? It's Safe to Give Blood
Our friends at Inova Blood Donor Services had to cancel all mobile blood drives out of an abundance of caution concerning COVID-19, but there is still a great need for donations. All three donor centers across NOVA are OPEN. Individuals can call 866-256-6372 to schedule an appointment. Please give, if you can! 

Care for Our Community
These are challenging times for all of us. It is especially challenging for many people experiencing job loss or who are not able to work from home. Support for individuals and families is more important now than ever. As Alexandria's lead agency for the recruitment and management of volunteers during a crisis, Volunteer Alexandria is working hard to bag and deliver food to those in need, especially kids and seniors. They have distributed over 45,000 meals in two weeks. Like us, their core mission does not and cannot stop! Find out how you can help Volunteer Alexandria. 
Coping with COVID-19 Fear and Uncertainty
Fear and anxiety about COVID-19 can be overwhelming and cause strong emotions in adults and children. Taking care of yourself, your friends and your family can help you cope with stress. Helping others cope with their stress can also make your community stronger. The City has developed a page of resources and tips to help residents cope to help residents cope during this health crisis.
Combating COVID-19 Stigma
Anxiety about the COVID-19 can cause fear and hostility that hurts people and makes it harder to keep everyone healthy. This disease knows no neighborhood boundaries, and the virus presents a risk to everyone. Alexandria is stronger as a community when we stand together against stigma, which can lead to discrimination. Combating COVID-19 Stigma flyers are available in English, Spanish, Amharic and Arabic, to help share ways to prevent, interrupt and respond to stigma. The U.S. Centers for Disease Control and Prevention also provides information about coping and reducing stigma.
Multi-Language Resources
As a reminder, the City of Alexandria's website is now accessible in 10 different languages, which can be accessed through a drop-down box in the top right of each page. In addition, the City has a growing number of resources specifically related to COVID-19 available in multiple languages.
Help and Support for Alexandria's Business Community
Help is Available for Small Businesses
The Alexandria Economic Development Partnership and its partner organizations want to help Alexandria's small business community get the latest information on the impact of COVID-19, including resources to help businesses respond. They launched a COVID-19 webpage with news highlights, and users can sign up to receive updates throughout the week as new information is released.

Looking for ways to support local Alexandria Businesses?
Visit Alexandria has resources and information that you can use. 
Updates to Trash Services
Alexandria residents are encouraged to reduce the amount of waste they produce as much as possible, to reduce risk to collection crews. With the stay at home order, City crews are experiencing higher than normal levels of trash. Anything we can do to help out is appreciated! 
Help Protect City Collection Crews
The City of Alexandria, Arlington County and Fairfax County are asking residents to reduce the waste they discard, in order to help protect collection crews. As residents heed the call to stay home, an increase of up to 40 percent in residential trash tonnage since mid-March has placed strain on regional waste management systems. Refuse and recycling collection are vital to the region's health and safety, and localities are committed to providing this essential service. Every morning, collection crews report to work while facing the same life challenges as the rest of the community. Please review the City's guidance on waste collection to help keep our essential workers safe.  
Stay safe and healthy – we will keep cleaning the water for you.