Governor Northam Recommends American Rescue Plan Funding to Build Towards Alexandria's Clean Waterways Future
Content
Image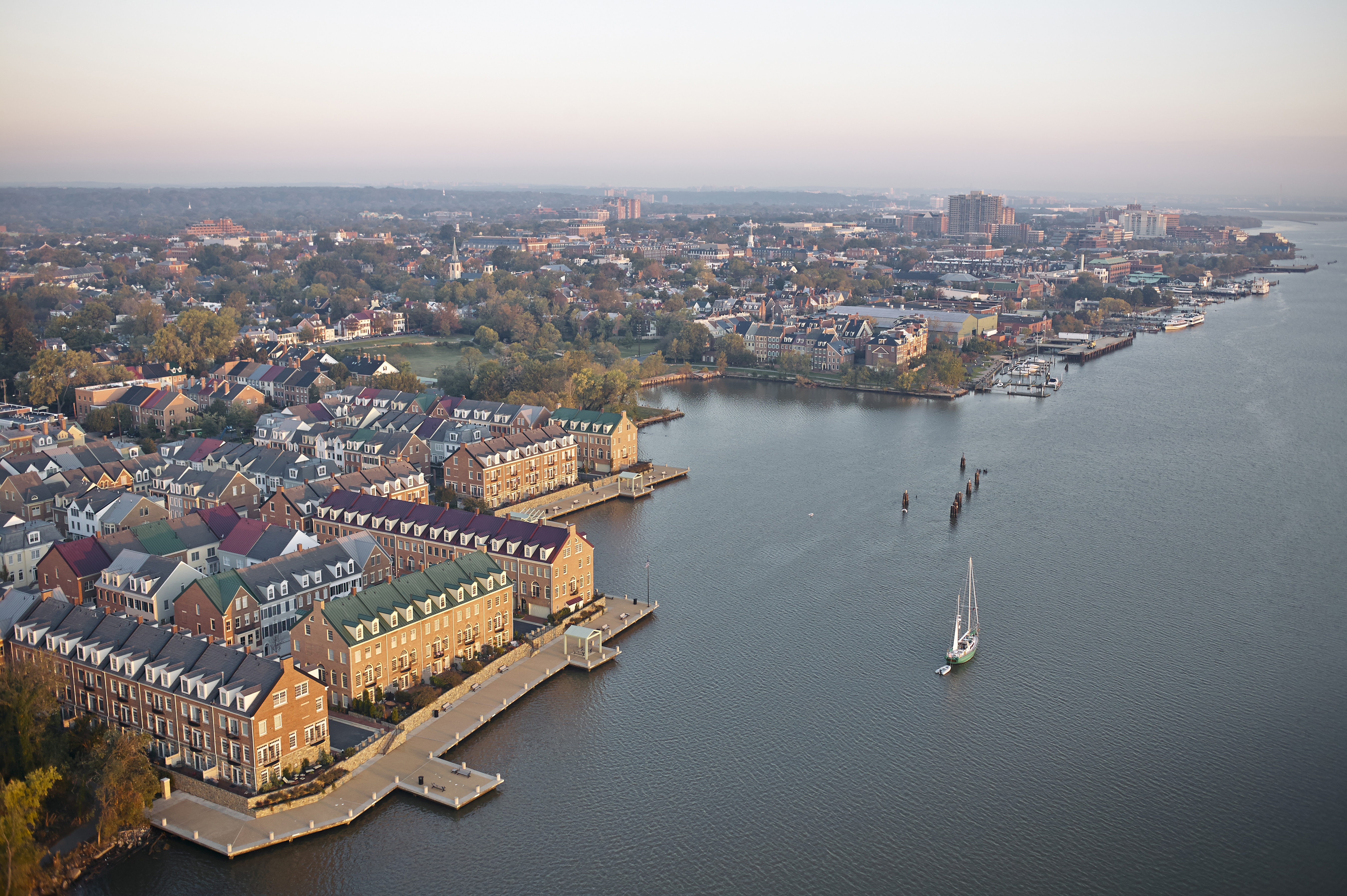 Description
Aerial view of Old Town Alexandria from the Potomac River
ALEXANDRIA, VA (July 29, 2021) – Alexandria Renew Enterprises (AlexRenew), Alexandria's independent public wastewater authority, has been recommended to receive a $50 million grant to support the construction of RiverRenew, an ambitious environmental initiative to prevent millions of gallons of combined sewage from polluting Alexandria's waterways. The funding is part of Governor Ralph Northam's proposed $411.5 million investment in American Rescue Plan (ARP) money to improve aging water and sewer infrastructure and restore waterways.
"Investment in our water infrastructure is crucial to a thriving Alexandria, and we are greatly appreciative of the Governor, our local delegation, and state leaders for their support of this historic program," said AlexRenew General Manager Karen Pallansch.
The ARP funding will assist in offsetting the significant sewer rate increases needed to fund the RiverRenew program. "The $615 million RiverRenew program is primarily being funded by sewer rate increases on our customers that will last for decades," noted Pallansch. "When AlexRenew assumed responsibility from the City of Alexandria to address the combined sewer problem in 2018, we not only faced a huge technical challenge, but a financial one as well." The ARP grant is one piece of AlexRenew's funding strategy, which includes a mix of state and federal loans and state grants, to manage rate affordability for all Alexandrians.
Alexandria, Lynchburg, and Richmond are the only three communities in the Commonwealth served by combined sewer systems, which have polluted state waterways for over a century. The three cities jointly requested ARP funds from the Governor to address this longstanding environmental challenge. "We are grateful for the support from our partners in Richmond and Lynchburg, who are as equally committed to improving the health of the waterways that connect us," said Pallansch. Projects in each of these communities will also help improve water quality in the Chesapeake Bay.
The Governor's $411.5 million proposal for clean-water investments will be considered by the General Assembly at a special session on August 2, 2021.
"We feel very good about the prospects of the General Assembly agreeing to the Governor's proposal," said Pallansch. "The Northern Virginia legislative delegation has been an important partner in this effort."
AlexRenew cleans over 13 billion gallons of wastewater each year and is currently constructing the final phase of RiverRenew, which includes a two-mile long, 12-foot-wide tunnel, deep shafts, pumping stations, and other sewer infrastructure. Completion is slated for July 2025.
Visit alexrenew.com, riverrenew.com or contact RiverRenew's Program Manager, Justin Carl, at justin.carl@alexrenew.com for more information. 
About AlexRenew: 
Led by a five-member citizen board, Alexandria Renew Enterprises (AlexRenew) is a special purpose authority that has been serving the City of Alexandria and parts of Fairfax County for the last 65 years. AlexRenew treats an average of 35 million gallons of wastewater per day, from more than 300,000 people, at its water resource recovery facility, located in Alexandria's southwest quadrant.