Capital Improvement Program
AlexRenew's Capital Improvement Program (CIP) is a planning and budgeting tool that provides information about our planned investments in infrastructure. The CIP details how we will meet our requirements for sustaining, restoring, and modernizing our facilities and infrastructure to achieve our Board of Director's goals and uphold community values.
We create a ten year CIP forecast that's updated annually. The CIP is typically used for large capital projects, new facilities, expansions and improvements requiring design and construction services such as:
Studies  likely to result in the creation of new facilities
New pump stations and major improvements to existing stations
New pipelines, replacements and major rehabilitations
New treatment processes, expansions and major improvements
State-of-the-Art Nitrogen Upgrade Program 
Over the past ten years, AlexRenew has made significant enhancements to its treatment process to meet new, stricter nitrogen removal standards. Through the State-of-the-Art Nitrogen Upgrade Program (SANUP), AlexRenew has been helping to improve the overall quality of Potomac River and the Chesapeake Bay watershed. 
SANUP was a comprehensive, multi-year program that included several projects.
Image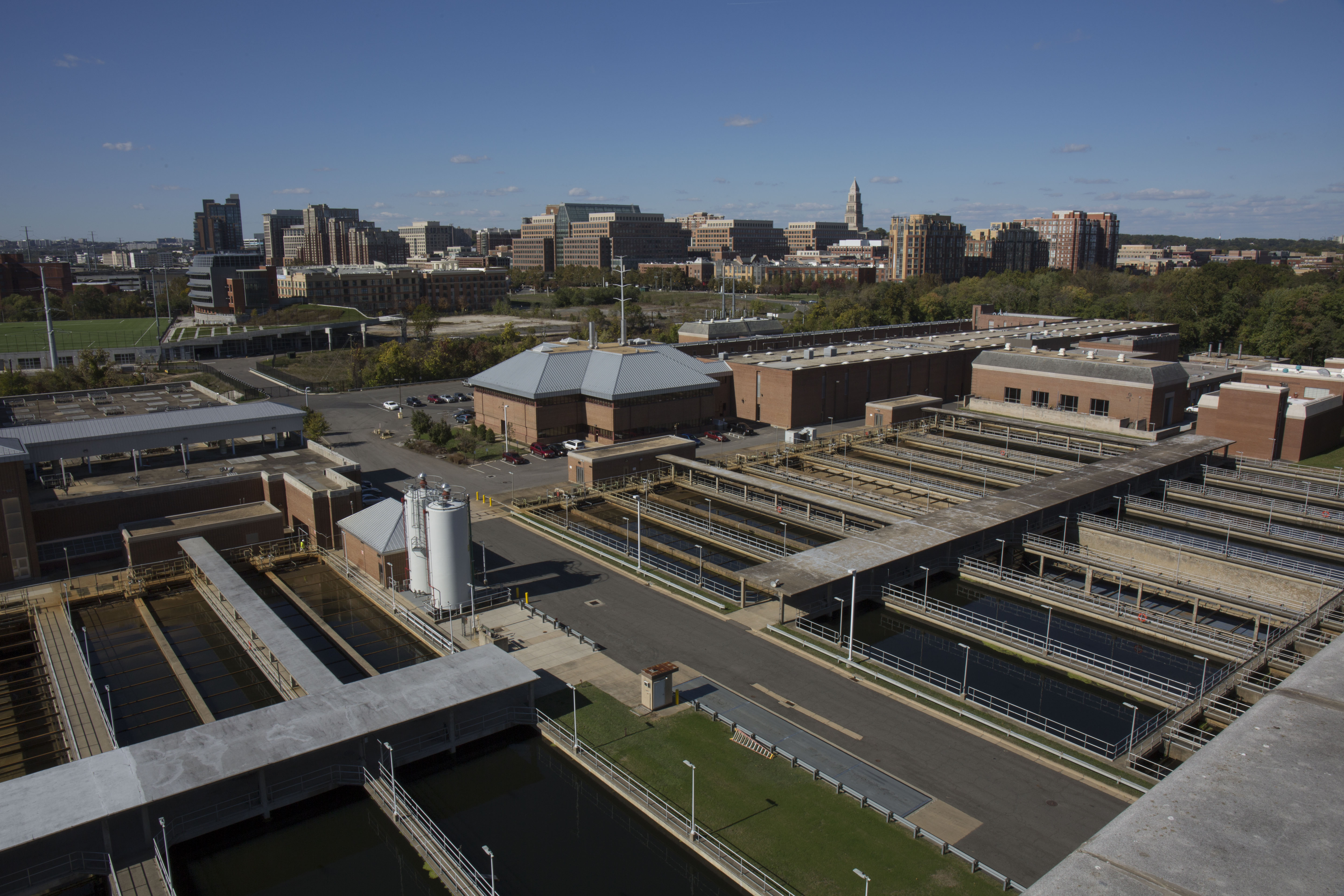 Description
Aerial and scenic view of the plant.
Package A - Supplemental Carbon Facility Improvements
AlexRenew relies on microbes to help us clean dirty water. The microbes need energy to grow and work, which they get from supplemental carbon. This project increased AlexRenew's capacity to supply supplemental carbon to our treatment process.  Supplemental carbon helps us remove phosphorous and improve the settling of solids. 
Image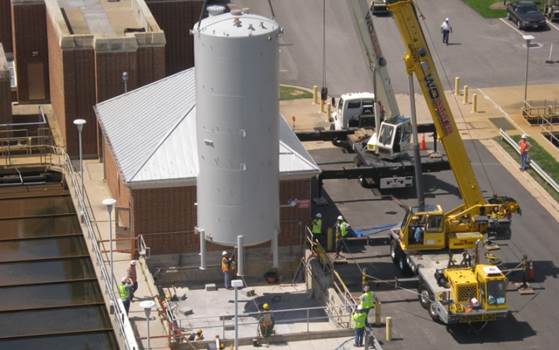 Description
CIP Package A SANUP Supplemental Carbon Facility Improvements
Package B - Centrate Pretreatment Facility
In March of 2015, AlexRenew opened its Centrate Pretreatment Facility (CPT). This facility is the first designed and separately constructed full-scale sidestream deammonification system in North America. Inside of the CPT, Anammox® bacteria, also known as red bugs, work in tandem with other types of microorganisms to transform the ammonia-nitrogen in dirty water into harmless nitrogen gas. This gas can be safely released back into the atmosphere. This revolutionary deammonification process uses less air, energy, and chemicals than traditional treatment processes and offers opportunities for operation and maintenance cost savings. 
Image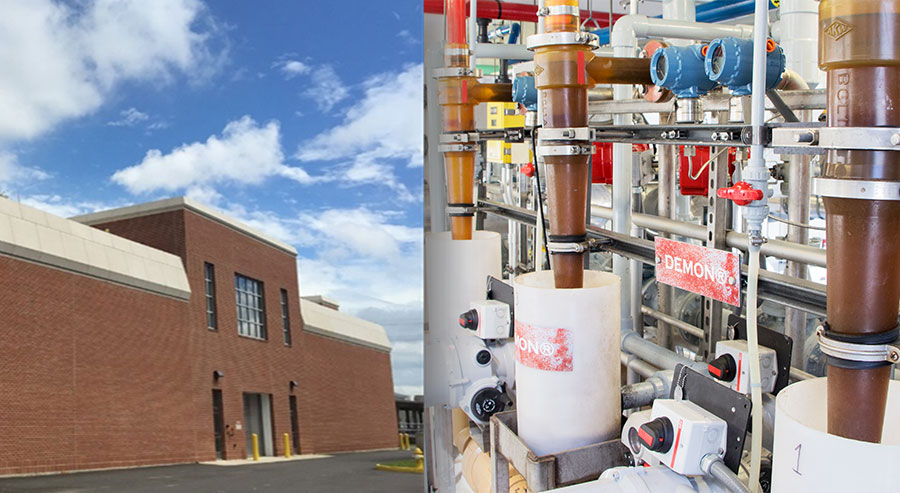 Description
CIP Package B Centrate Pretreatment Facility
Package C - Nutrient Management Facility
Image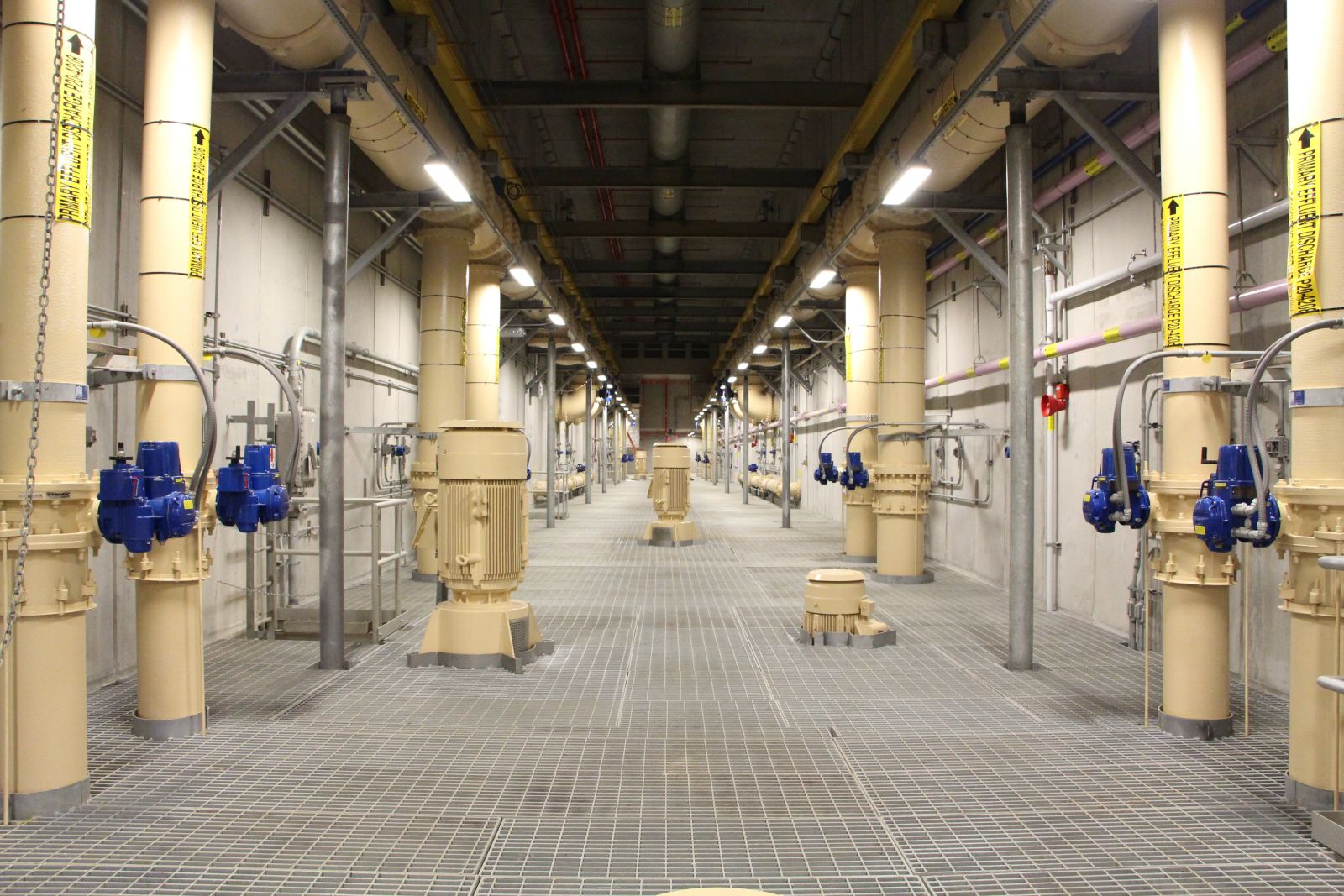 Description
CIP Package C Nutrient Management Facility NMF
Another SANUP project is the Nutrient Management Facility. This 18-million-gallon facility helps balance the amount of ammonia-nitrogen that goes into AlexRenew's biological reactor basins.
Image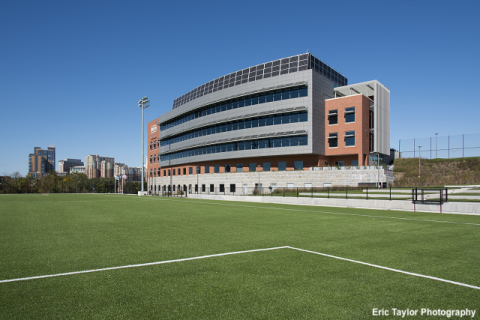 Description
Completed NMF Field with the backside of EC
On top of the facility is Limerick Street Field. This multi-purpose athletic field is a community amenity that provides a green gathering place for residents. AlexRenew formally presented the field to the City of Alexandria on October 23, 2015. The City of Alexandria will maintain the field. 
Package D - Biological Reactor Basin
As part of SANUP, AlexRenew also added another biological reactor basin — BRB 6. In the biological reactor basins, we put microbes to work cleaning dirty water. In order to remove more nitrogen, AlexRenew needed to employ even more microbes, including the red bugs at work in the Centrate Pretreatment Facility. BRB 6 makes space for more microbes with 3.8 million gallons of additional secondary treatment capacity.
Image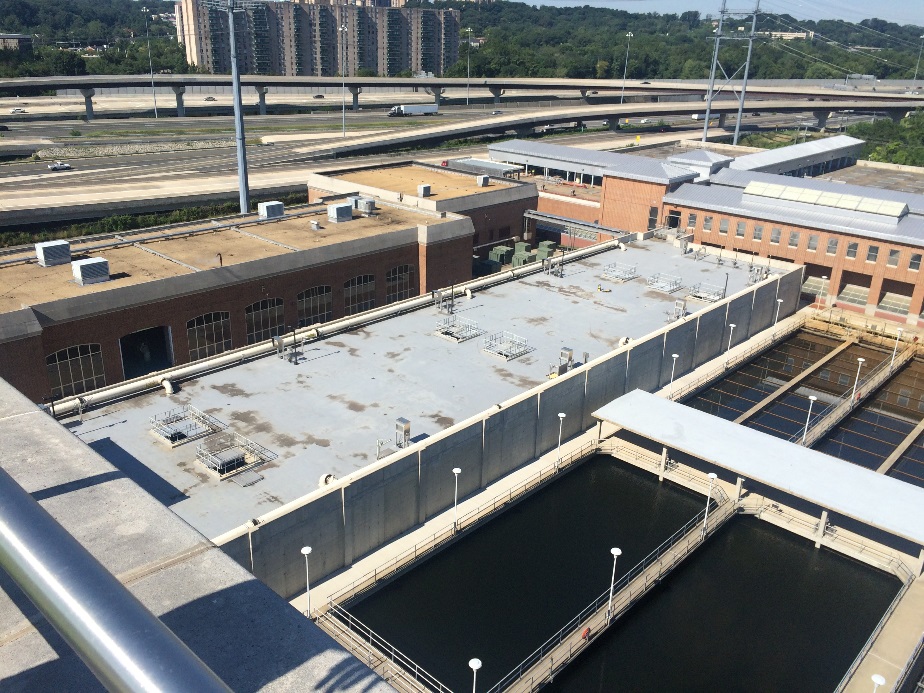 Description
CIP Package D BRB 6
The red bugs used in the CPT are helping to seed AlexRenew's mainstream deammonification process, which will occur in the biological reactor basins. 
Process Air Compressor Blower Upgrade Project
The Process Air Compressor (PAC) Blower upgrade that AlexRenew is submitting to the Better Plants Challenge will help AlexRenew advance its Better Plants Program commitments.  The existing air compressor blowers are one of the plant's largest energy consumers.  AlexRenew is undergoing an intensive Capital Improvement Project to upgrade the efficiency of its five blowers in the Biological Reactor Basins, reducing electricity usage by as much as 38%.  These blowers are crucial to our water cleaning process as they provide air to the Biological Reactor Basins for aeration and to the Secondary Settling Tanks for mixing.  This project is set to be completed by the Fall of 2020.
Image