AlexRenew's Green Spaces
AlexRenew's Green Spaces provide outdoor enjoyment by turning inaccessible land into community recreational use!
AlexRenew and Limerick Field
Limerick Field, a popular athletic space in Alexandria, was designed and constructed as part of AlexRenew's nutrient management facility (NMF) project in 2016. The NMF, which stores up to 18 million gallons of wastewater, is located below the field and serves an important role in treating wastewater for the city and its residents.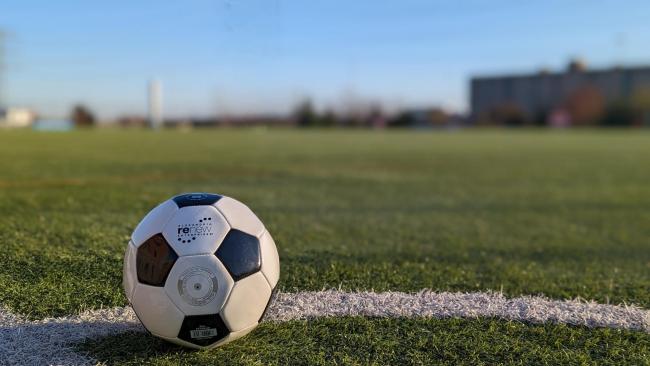 AlexRenew constructed the NMF to help meet stricter Virginia Department of Environmental Quality nutrient reduction regulations to support the Chesapeake Bay. The NMF stores wastewater to balance the amount of nitrogen that goes into AlexRenew's biological treatment processes. The stored wastewater is then pumped back into the treatment process over time, allowing the plant to remove nutrients more efficiently throughout the day. With help from the NMF, AlexRenew uses less chemicals and energy while meeting the nitrogen reduction requirements.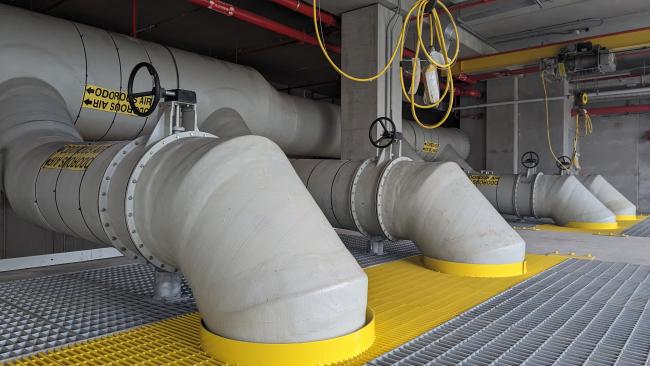 The NMF is located on land that was previously inaccessible for public use. While planning the project, AlexRenew collaborated with City of Alexandria staff to create a facility to help meet regulations while leveraging the space to benefit the community. The final concept was a modern turf athletic field the city could manage upon completion of the project.
Building a Sustainable Future for the Community
The NMF and the accompanying athletic field was the first project of its kind in Virginia. It was also one of the first in North America to achieve the highest Envision Award Level (Platinum) for sustainability. The project received high scores in all five Envision categories: quality of life, leadership, resource allocation, the natural world and climate, and risk. The multi-purpose athletic field restored previously inaccessible land and added valuable recreational space to the City of Alexandria. The NMF project also preserved floodplain functions, replaced acres of impervious surface with native plants, and improved aquatic habitat connectivity.