Partnerships
AlexRenew has formed strong community partnerships to help spread the message of water stewardship.
One Water Alexandria
Helping Alexandrian's Know Their H2O
Image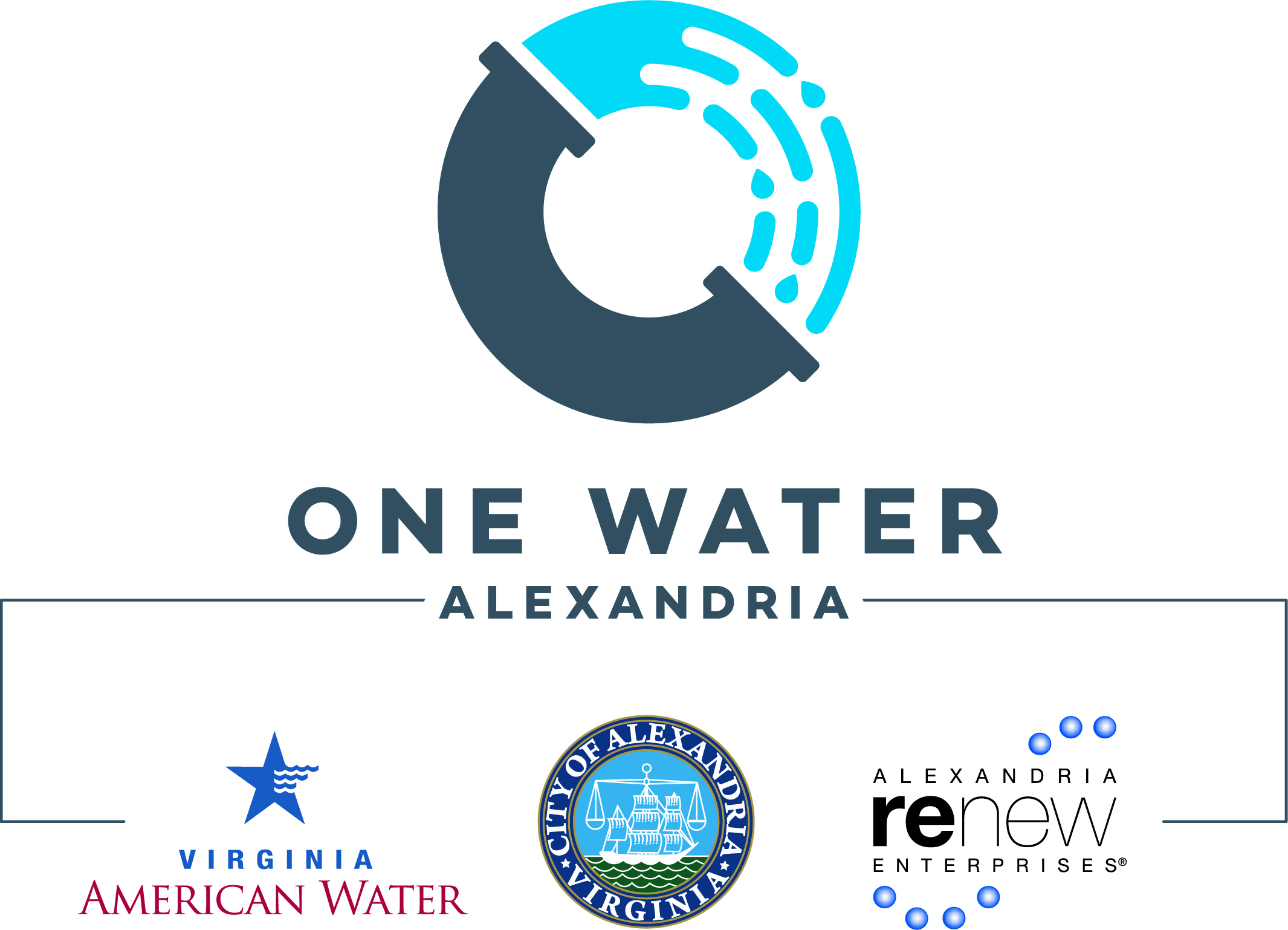 In Alexandria there are three different water utilities that serve our residents: Virginia American Water (VAW), which provides drinking water; the City of Alexandria, which owns the sanitary sewer system and stormwater infrastructure; and Alexandria Renew Enterprises (AlexRenew), which owns the water resource recovery facility, interceptors, pump stations, and four combined sewer outfalls.
In 2018, the One Water Alexandria partnership was established to provide education and outreach to the community and lessen confusion among shared water customers. The eight-person team, which represents the three water entities, developed a multi-phased plan to help Alexandrians get to know their H2O.
The partnership's campaign efforts feature educational videos, a joint presence at school events and Earth Day, co-sponsoring the annual Water Discovery Day, a creative logo and collateral materials, social media collaboration, water lesson development for third and sixth graders in the public schools, and more.
One Water Alexandria has reached thousands of joint customers, and inquiries about the roles of the respective water entities have gone down by approximately 60%. Additional benefits of the partnership include a well-informed citizenry about how water works in Alexandria, shared expenses for outreach materials and programs, joint personnel resources, increased community interaction, and fostering team spirit between the water entities.
Check out our One Water Alexandria Video
George Mason University (GMU) Researchers
In 2013, AlexRenew partnered with GMU's Potomac Environmental Research and Education Center to evaluate water quality near Alexandria's combined sewer outfalls and monitor the water quality of Hunting Creek, AlexRenew's discharge point. Researchers found over 12 species of fish and submerged aquatic vegetation carpets in Hunting Creek, as well as more than five times the number of adult Alewife fish than in 2018. Understanding the health of aquatic life enables us to gauge the waterway's environmental health.
Image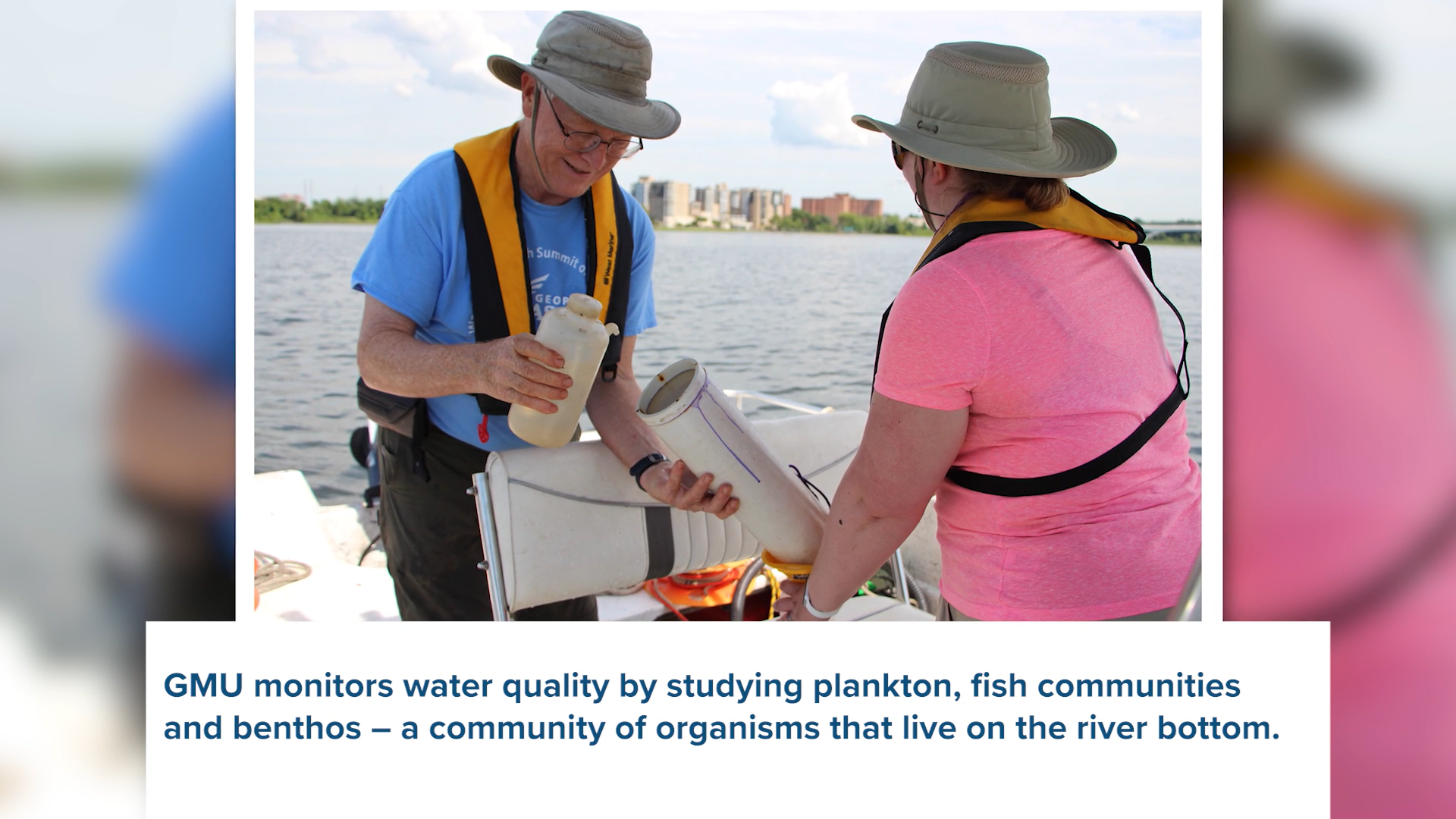 Image

AlexRenew is a proud partner of Eco-City Alexandria and Eco-City Alexandria Clean Waterways. 
Eco-City Alexandria is a collaborative strategic effort to achieve sustainability throughout the City of Alexandria.  Eco-Cities work to harmonize their natural resources and environmental assets with existing policies, regional realities, and economic and business markets while engaging the community in a collaborative and transparent decision making process.  
Eco-City Clean Waterways is the City's initiative to manage the quality of our local streams, the Potomac River, and the Chesapeake Bay. Because good stewardship of our local waterways yields many public health, ecological, and recreational benefits, it is one of the guiding principles of our Eco-City Alexandria Charter and a priority for the City under the Eco-City Alexandria initiative. 
Beginning in the Spring of 2021, Alexandria City will be providing an Eco-City Academy for people who live and/or work in the city. This course is an opportunity to become an Eco-City Ambassador, take actions to make Alexandria City more sustainable, learn about environmental challenges, and contribute to daily sustainable practices to reach the adopted 2019 goals of the City. Special tours may be included. Apply online here. 
City of Alexandria Public Art Residency at AlexRenew
In collaboration with AlexRenew, the City of Alexandria's Public Art Program has developed the AlexRenew Public Art Residency, which invites artists to engage deeply with the work of AlexRenew and its RiverRenew project, a major initiative to improve the health of Alexandria's waterways.
CURRENT ALEXRENEW ARTIST-IN-RESIDENCE STO LEN! 
Image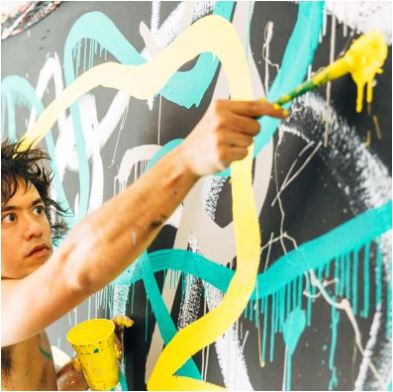 AlexRenew's inaugural artist-in-residence is Sto Len, a New York City-based artist who has returned to his hometown of Alexandria to explore the community's natural and man-made water systems. A print, sound, and performance artist, Sto collects imprints of the world around us, from natural patterns in water, to abstract shapes of trash picked-up along the Potomac Riverfront. He builds upon traditional printing techniques, including marbling, block printing, and cyanotype by using pollution, bacteria, and waste as art materials. The result is an unpacking of humanity's impacts on the environment that often go unseen or ignored.
Image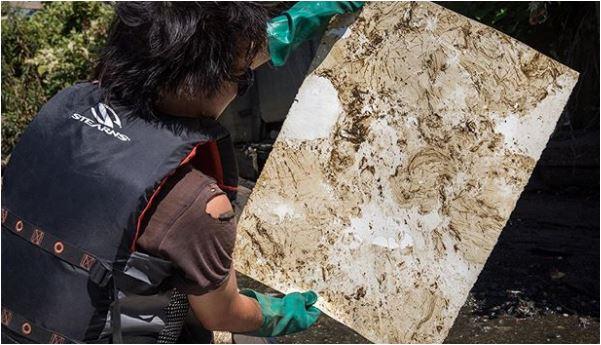 For his residency, Sto is working with scientists, engineers, conservationists, and members of the community to develop a unique understanding of Alexandria's water systems. His artistic exploration has culminated into an artwork series entitled RENEWAL, an exhibition that aims to renew our relationship to local waterways. Sto's artistic lens provides viewers with an opportunity to engage with waterfront sites and waterways in a unique way.
Image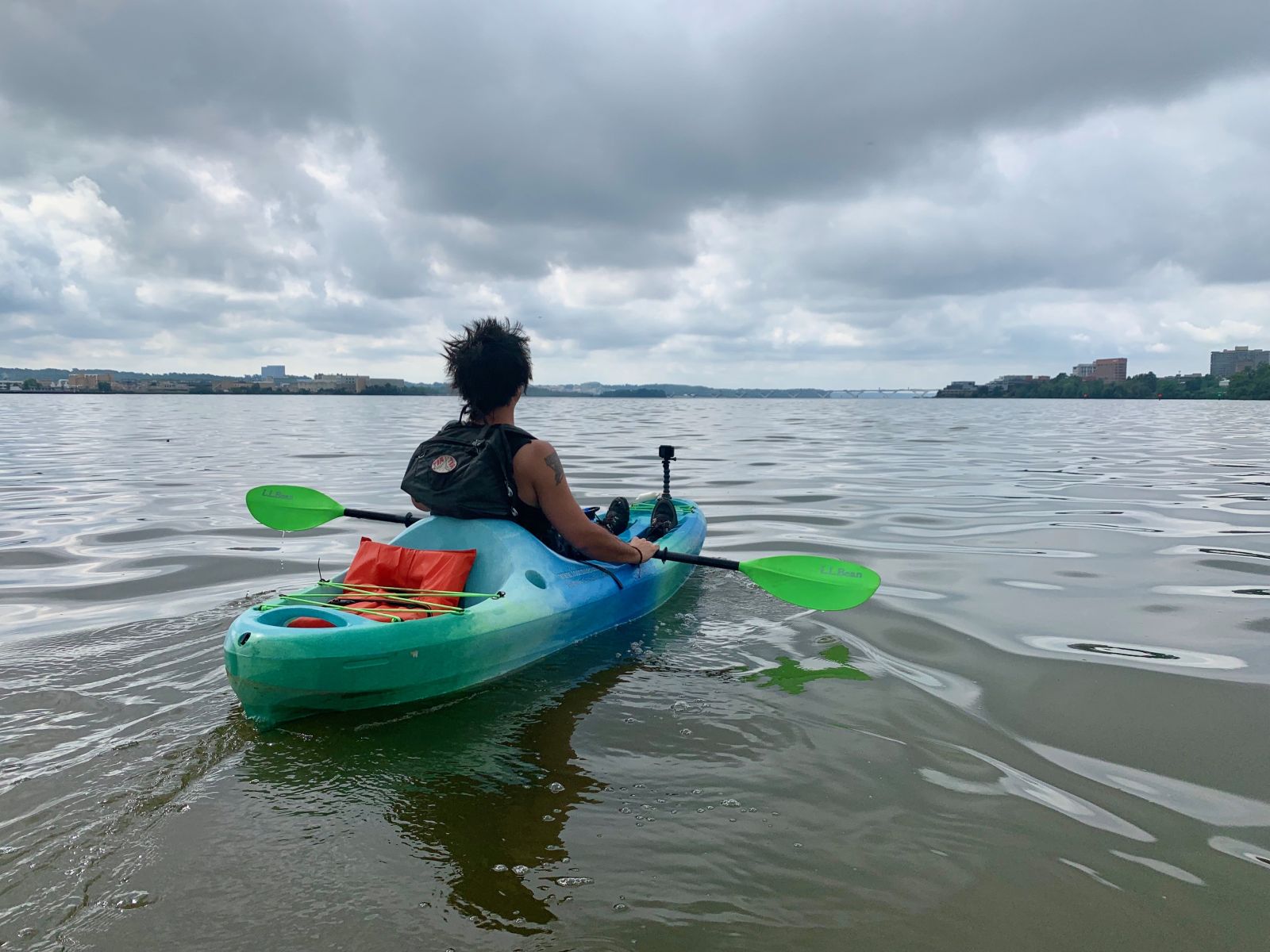 "From witnessing the large undertaking of the water recovery process to seeing the way it affects everyone's lives and the waterways around us, I feel very privileged to have been able to spend a lot of time at AlexRenew. The facility itself is like spa for a water body, an essential interconnected hydro-web life system that is allowed time to rest and get the help it needs for rejuvenation in order to rejoin with the larger bodies of water around us.  As an artist, this is ripe for the imagination and I loved documenting the process through my eyes. I am endlessly fascinated with water as both a subject and a medium in my work and this residency has been an inspiring opportunity to see the essential work AlexRenew does everyday - and share it with the public through the language of art."
Check out Sto Len's artistic exploration of water below! 
Urban Alliance High School Internship Program
The Urban Alliance-AlexRenew partnership began in 2013 with the creation of AlexRenew internship opportunities as part of Urban Alliance's existing national program that connects local businesses and government entities with high school seniors for paid professional internships, workplace readiness training, and mentorship. AlexRenew and Urban Alliance have developed a strong partnership with Urban Alliance representatives in Alexandria, enabling AlexRenew to host interns from Alexandria's T.C. Williams High School annually. Since its inception, AlexRenew has hosted 11 students.
  
"AlexRenew shares our belief in the power of meaningful early work experience to build a more equitable pipeline of homegrown talent, improve academic and employment outcomes for students, and build a stronger community for all. We're proud to continue a partnership that has, over the past eight years, exposed our students to living-wage careers within the environmental services industry and provided a rich and rewarding internship experience through meaningful work and caring mentorship." - Monique Rizer, executive director of Urban Alliance in the Greater DC Region.

The program helps students gain a comprehensive understanding of the importance of water sector careers, the essential public health service that wastewater utilities provide to communities around the country, and the value of a future career in this industry.  

 
Image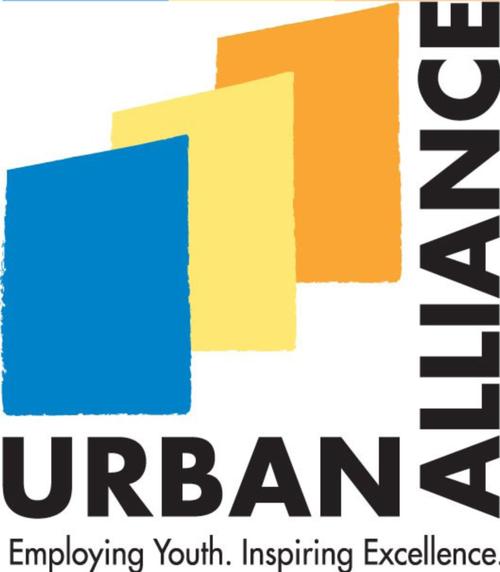 Description
Official logo for Urban Alliance