Our Leadership
The AlexRenew team is made up of dedicated experts and innovators who provide knowledge, commitment, transparency, and environmental know-how to all aspects of our operations. They are led by our General Manager and CEO Justin Carl, and our senior leadership team.

Get to know our leadership.
Justin Carl
General Manager and Chief Executive Officer
Image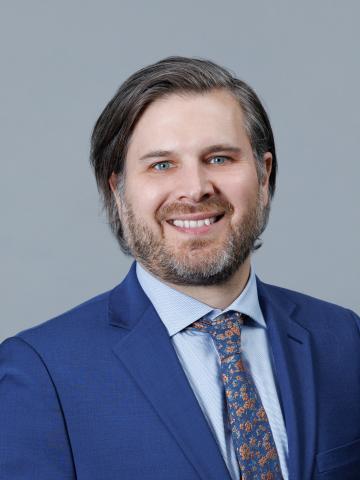 Description
Headshot of AlexRenew CEO Justin Carl
Justin Carl -  PE 
Justin serves as AlexRenew's general manager and chief executive officer, leading AlexRenew's dedicated team of more than 100 employees. He has spent his career dedicated to engineering cleaner waterways and promoting environmentally sustainable design features. Prior to his appointment as GM/CEO, Justin led over $1.6 billion of planning, design, procurement, and construction for wastewater-focused projects in the DC Metro area. He also served as the program manager for the RiverRenew program, a $615 million tunnel project that will prevent millions of gallons of combined sewage from polluting Alexandria's waterways. 
Justin is a licensed Professional Engineer in Virginia and the District of Columbia. He holds a Bachelor of Science degree in Environmental Engineering from Wilkes University and a Master of Engineering degree in Environmental Engineering from Manhattan College.