Happy Birthday to Moxie: AlexRenew's Environmental Spokeshero
Content
On Friday, July 16, AlexRenew celebrates 65 years of continuous operations and serving our customers 24/7/365. It is also the birthday of our AlexRenew Mascot, Moxie, a 12-year-old environmental superhero who is passionate about protecting Alexandria's waterways. Moxie embodies the core values we strive for here at AlexRenew: integrity, ethics, drive, mutual respect and appreciation, while exuding a sense of curiosity about science, technology, and engineering.
  
Image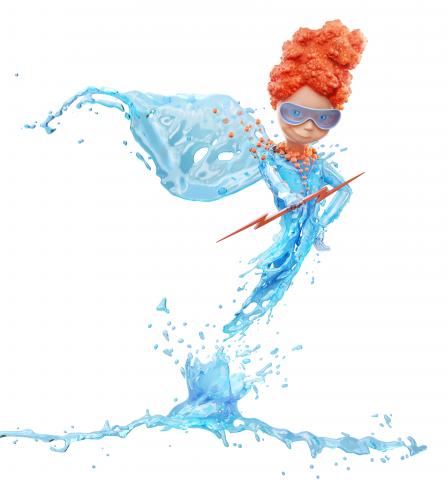 Moxie's superhero suit is uniquely adapted to her work. Her hair and necklace are made from the microbes that eat pollutants and clean dirty water. Her suit is made of clean water, and she carries a lightning bolt that is made from the energy she saves. She uses these superpowers to help AlexRenew to clean wastewater that comes from your shower, sinks, toilets, laundry, and other areas in an energy-efficient and environmentally friendly way.  
 
Moxie is often seen at special educational events, in schools, and on social media like Facebook and Twitter. She works with children and adults alike to educate them about how they can cherish every drop of water and keep Alexandria's waterways' healthy. 
 
Moxie encapsulates the character traits of the many members of AlexRenew's water transformation team – she is a problem-solver who is dedicated, reliable, and driven to improve herself. So, Happy Birthday to Moxie, our ultimate water superhero!