EPA Dental Office Category Rule: What Alexandria Dentists Need to Know
Content
Deadline for VDEQ compliance is October 12  
In 2017, the Environmental Protection Agency (EPA) passed the Dental Office Category Rule (Rule) to reduce discharges of mercury-containing amalgam wastes that are flushed into chair-side drains and enter the wastewater stream. Compliance to this rule would prevent over 5.1 tons of mercury from entering our nation's wastewater collection systems.
Image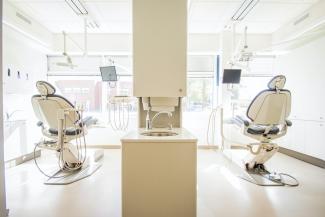 The Rule requires dental practices to install an amalgam separator in their place of practice and submit the one-time Compliance Form to the Virginia Department of Environmental Quality (VDEQ) by October 12, 2020. These separators capture waste amalgam, a dental filling material, and reduce discharge of the material to the wastewater stream. 
Download the Compliance Form
Learn more about the Rule and download the Compliance form at www.deq.virginia.gov/DentalRule. Submit the form as "zip code_last name" and email it to VDEQ at DentalRule@deq.virginia.gov. 
Please contact our Environmental Specialist, Ashley Tatge at Ashley.tatge@alexrenew.com or 703.549.3381 ext. 2020 with any questions.