Green Energy
Wastewater treatment is an energy-intensive process, and we pride ourselves on minimizing energy waste using modern, high-efficiency water treatment processes and renewable energy resources.
In addition to supporting energy-efficient business practices such as purchasing green office and cleaning supplies, we have conducted several infrastructure projects, leading the way towards a sustainable energy future at AlexRenew:
Image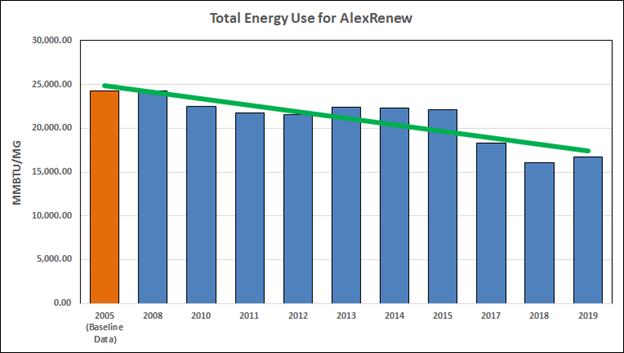 Our Platinum-Level Leadership in Energy and Environmental Design (LEED) Environmental Center has 450 solar panels that offset approximately 50% of the building's electrical demand.
Image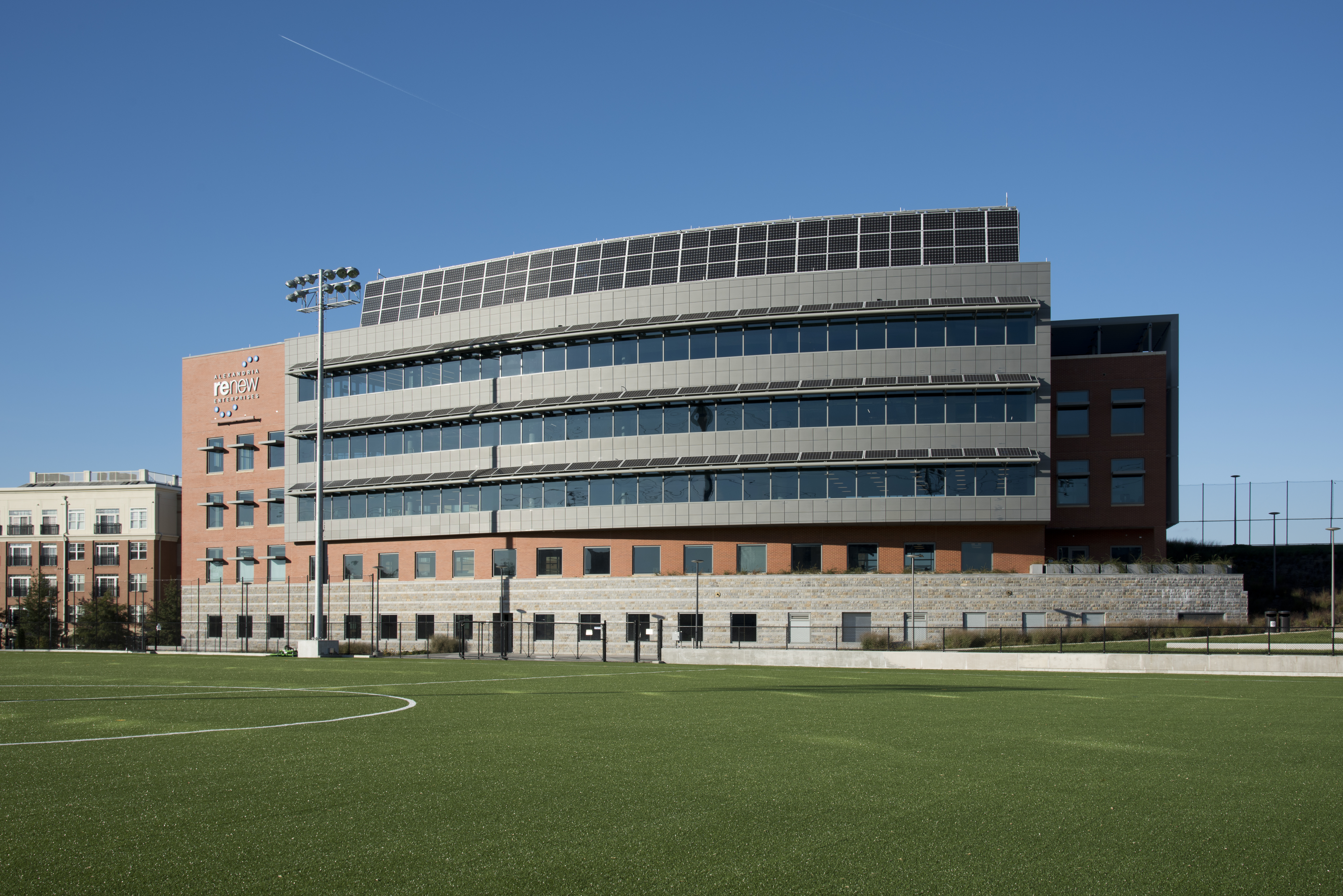 How AlexRenew is Leading the Way Towards Sustainable Energy:
Our water treatment process produces methane gas, which we capture and use to heat our buildings and fuel our boilers. We produce enough methane energy to power 1,800 Virginia homes for one year!
We modified the bacteria used in the biological treatment processes, significantly reducing electricity demand and chemical additions in the treatment processes.
We installed high-efficiency lighting fixtures throughout the campus, saving over $80,000 per year.
All purchased appliances and machinery are ENERGY STAR or LEED-qualified, helping improve energy efficiency.
AlexRenew recognizes that the products and services it purchases have inherent social, human health, environmental, and economic impacts. Therefore, AlexRenew seeks to reduce the impacts of its operations by integrating sustainability considerations into the procurement process. 
The Department of Energy's Better Buildings, Better Plants Program
As a partner in the Department of Energy's Better Buildings, Better Plants Program, we pledge to reduce energy usage by 25 percent over our 2005 baseline and report progress towards energy efficiency goals.
In 2020, we submitted the PAC blower upgrade project for the Better Plants Challenge, earning us national recognition for our energy efficiency improvement efforts. Our energy efficiency portfolio and trends are featured on the Better Buildings Solution Center.
Future plans for a sustainable AlexRenew include RiverRenew's new tunnel dewatering and wet weather pumping station, which will feature solar panels and an extensive green roof.